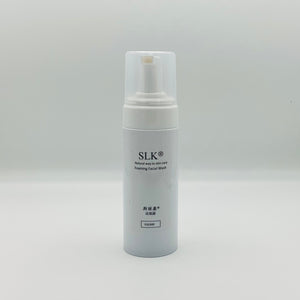 SLK Foaming Facial Wash is an effective but non-aggressive cleanser that combats inflammation, cleans the pores, and eliminates toxins and impurities from the face and body. The product is particularly beneficial for oily skin.
1 x 150ml bottle
INGREDIENTS:
Aqua/Water, Impatiens Balsamina Leaf Extract
INSTRUCTIONS:
Press a small amount of SLK into the palm of your hand, apply to the face and gently massage into the skin with the fingertips. Rinse off thoroughly with warm water. Use morning and evening for the most effective results in cleansing the pores.
STORAGE:
Keep out of reach of children