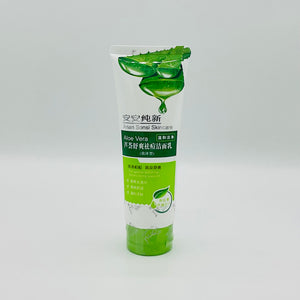 ANAN Sonsi Aloe Vera is an anti-acne cleanser that also helps control oil balance, provide deep cleansing, moisturise and hydrates the skin.
120g
INGREDIENTS:
Aloe Extract, Water, Glycerin, Citric Acid, etc.
INSTRUCTIONS:
Put an appropriate amount on your palm, add a bit of water and lather on to your face. Massage from bottom up and then rinse off with water. 
STORAGE:
Keep out of reach of children